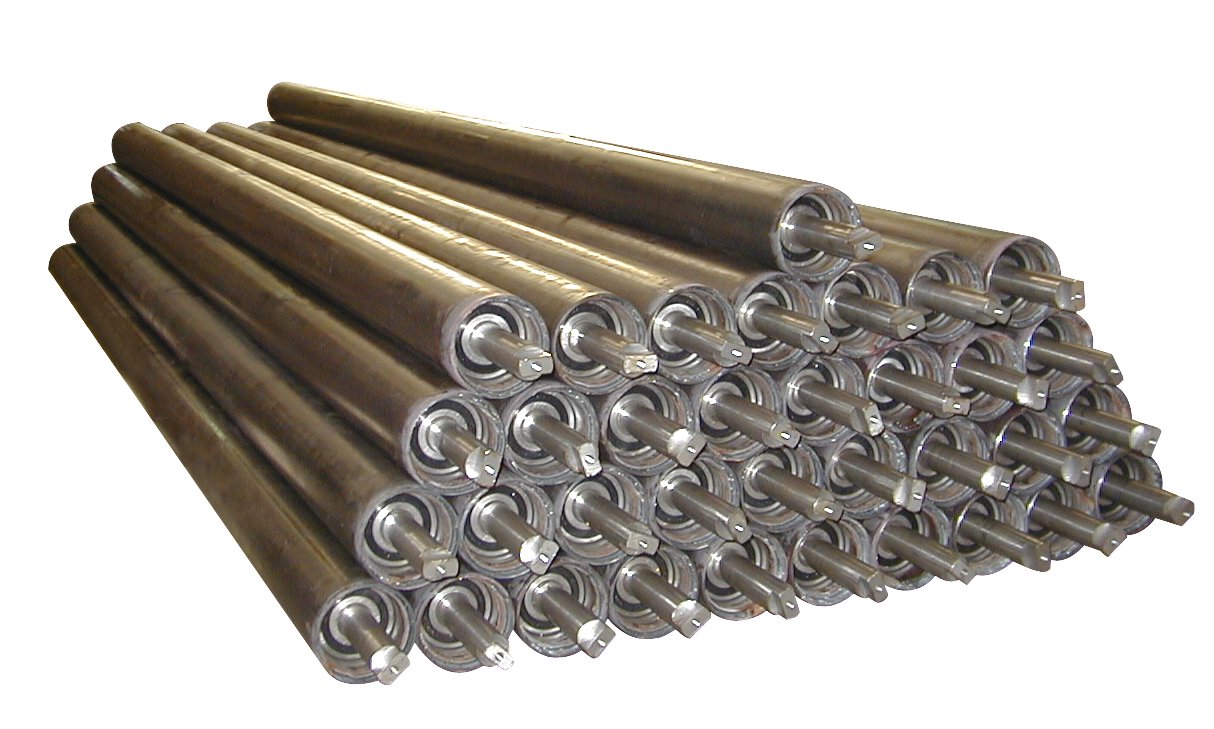 A roller is:
- Either a component of the complete conveyor assembly;
- Or a spare part for the transporter.

In the first scenario, it is included as part of an investment for clients such as engineering services, builders, large turnkey developers and design offices.

In the second scenario, the clients are themselves the users in mines, steelworks, cement plants, sugar refineries, ports, etc.
DOUAISIS rollers are recognised by the leaders in these various sectors.

Many other lines of business use rollers: quarries, the agri-food industry, chemical industries, paper mills, glassworks.
Types of rollers
- Bare and coated rollers
- Impact rollers
- Anti-clogging rollers
- Cleaning rollers
- Sprocket-driven rollers
- Flexible rollers
Manufacturing
The rollers are made from steel tubes. After being cut, the tube is bored for perfect concentricity. DOUAISIS rollers are crimped and welded. By eliminating sharp edges, crimping is both a safety feature for handling and a means of protecting the conveyor belt. As for welding, it guarantees substantive holding performance.

The rollers are automatically lubricated when they are installed. The SBDR cartridge ensures that no water, mud or other foreign body can penetrate the roller. It extends the life of the roller.